Your Career Starts With Us.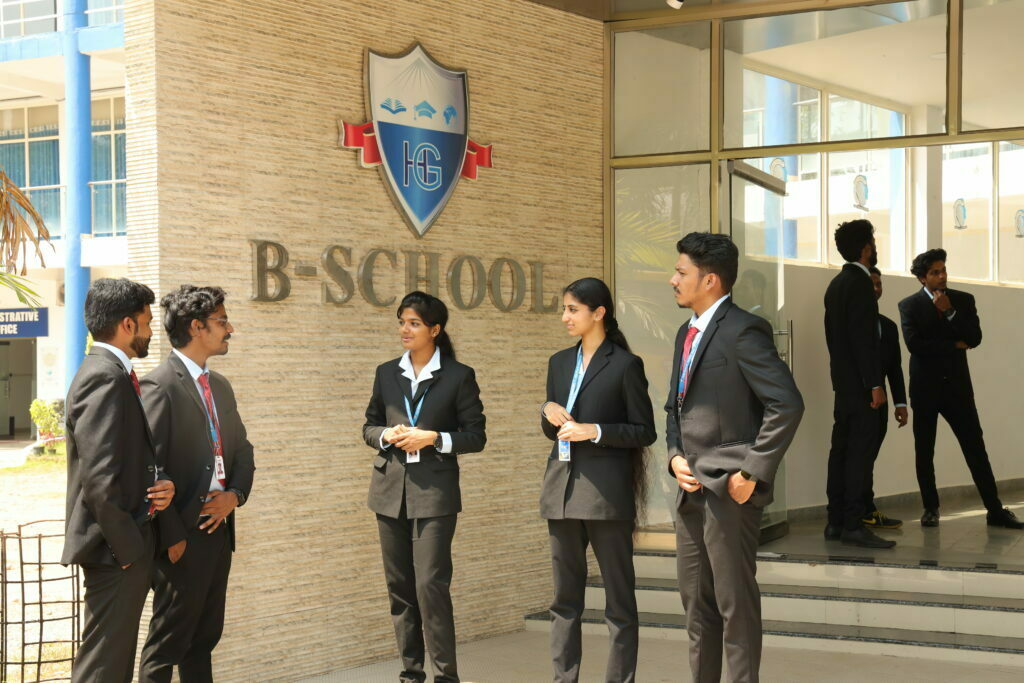 Holy Grace Academy of Management Studies
Holy Grace Academy of Management Studies in Thrissur has been consistently pursuing its mission of delivering excellence with great zeal and perseverance in the areas of management and research. Regarded as among the best MBA colleges in Kerala, the institution offers its flagship program, Masters in Business Administration, which is a comprehensive industry endorsed package drafted around the syllabus prescribed by the University of Calicut.
THE DIFFERENCE IS IN THE HOLY GRACE LEGACY
The institution fosters a collaborative and accountable learning environment, where students are encouraged to work together, take personal initiative, and excel. As a part of the Holy Grace Group of Institutions, HGAMS is committed to providing quality education and preparing students to become valuable assets to the industry.
Holy Grace Group Of Institutions
The Holy Grace Group was established in 1999 under the banner 'Holy Grace Foundation', a registered charitable and educational society formed with the intention of moulding next generation professionals with a global edge.
To be a leading stand-alone business school that molds professionals equipped enough to impact business worldwide.
Curricular, co-curricular and extra-curricular exercises that impart relevant industry endorsed cutting edge information and training with due regard for ethical business practices in technologically appropriate environment
Doctor of Philosophy – PhD
Master of Business Administration – MBA
Exciting news at Holy Grace Academy of Management Studies! Ms. Keerthana K M, a standout from the MBA Batch 2021-23, has secured a prestigious placement at ESAF Small Finance Bank. Her academic excellence and practical skills have earned her this coveted opportunity in the dynamic financial sector. Congratulations to Ms. Keerthana on this achievement, showcasing the quality education and industry-ready talent fostered at our institution
We're extremely delighted to inform you that our National Level Management Fest – LEGADO 2K23 – is being held on 09 DECEMBER 2023 (Saturday) at Holy Grace Academy of Management Studies, Mala (Thrissur).
LEGADO – one of the finest management fests in the state – boasts a participation of over 1,200 candidates every year and is an enlightening experience that enables participants to demonstrate their skills, put their knowledge into practice, and strive for success amidst adversities.
If you love challenging yourself, join us for this extraordinary event!!
May the joy, cheer, mirth and merriment of this divine festival surround you forever. May the happiness that this season brings