Owing to the strong industrial network we possess and the intense training we provide, Holy Grace Business School has consistently maintained good placement records for MBA over the years.
Our Placement Club, handled by smart and industrious students, and monitored by Mr. Bincil Baby (Placement Officer, HGAMS), plays a pivotal role in guiding the students through the entire process of transformation from the campus to the corporate.
Our Employability Enhancement Cell (EEC), headed by Mr. Nirmal Abraham (Dean – Training & Development), organizes daily training sessions for MBA students covering the following areas:
Group Presentations
Individual Presentations
Group Discussions
Aptitude Training
Business News Analysis
Communication Training
Case Studies
Product Studies
Personality Studies
Resume Writing
Interview Training (Offline)
Interview Training (Online)
Notable Features – HGAMS Placement Cell:
Provides 100% Placement Assistance.
Maintains excellent rapport with recruiters across India.
Facilitates interactions with students of IV League Universities like Harvard.
Organizes Talks and Training Sessions of Senior Executives from the Industry.
Conducts Daily Training Sessions to improve student employability.
Facilitates Alumni interactions to strengthen bonds with the HGAMS Alumni who work in top positions in the Industry.
Encourages and ensures student participation in clubs, committees and external events to improve leadership, time management and organising skills.
PARVATHI V V
"Joining MBA at Holy Grace is one of the best decisions of my life. The faculty at Holy Grace are experts in their respective fields and provide a comprehensive and practical understanding of business concepts.The learning environment is highly collaborative, which allowed me to network with like-minded individuals and learn from their experiences.Additionally, the learning resources available at Holy Grace are unparalleled. The Placement Cell was particularly helpful in helping me secure my dream job after graduation."
PARVATHI V V
KIRAN M RAJ
"The faculty members are really generous and are always ready to help. More than just textbook education, Holy Grace focuses on imparting skills and making students industry ready. And thanks to the efforts of the Placement Cell, I was recruited by multiple reputed firms in India."
KIRAN M RAJ
GREESHMA BABU
"Holy Grace B-School has given me a deeper understanding of the business world by painting an in-depth picture of various business concepts, which are now etched in my memory. I am thankful to all the faculty members and The Placement Cell for the efforts they've put in for understanding our shortcomings, providing timely solutions, and making us ready for the corporate world."
GREESHMA BABU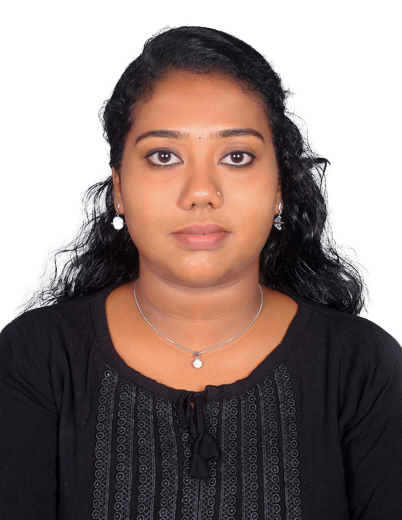 ANUGRAHA YESUDAS
I am thankful to Holygrace Academy and The Placement Cell for providing us rigorous training and helping us reach where we are today. As a beginner, my biggest aspiration was to kick-start my career in a reputed organisation, and HGAMS helped me achieve just that, by placing me at ESAF Bank."
ANUGRAHA YESUDAS
SHARON S PULIKOTTIL
"The hardwork put in by the Faculty and The Placement Cell helped me crack back to back interviews and secure two very good jobs. The Daily Training Sessions were really helpful as well, especially in keeping us updated with daily developments in business and imparting Interview Skills. Not to mention the practical oriented teaching and training sessions, which I found very unique."
SHARON S PULIKOTTIL
NANDANA BALAKRISHNAN
The daily training sessions that I took part in gave an exponential boost to my confidence level. I would like to specially thank the Placement Cell for transforming me into a true professional and helping me secure a job.
NANDANA BALAKRISHNAN